'CPEC Naswar' now available in Lahore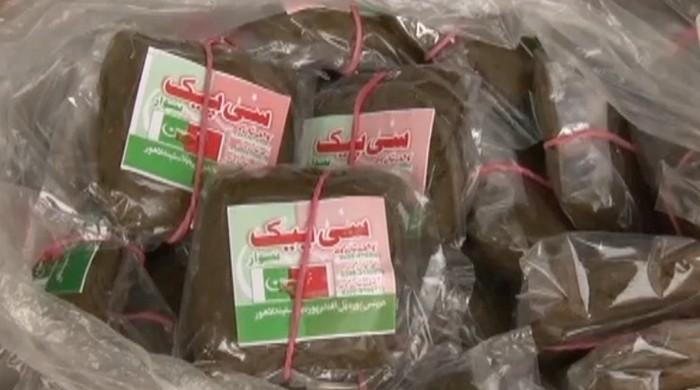 LAHORE: Yes, you have read it right. The goodwill of $46 billion CPEC which seeks to link China's Kashgar in the Xinjian province to Pakistan's Gwadar port in Balochistan provided an opportunity to a rickshaw driver, Amjad Khan, to introduce his brand, CPEC Naswar.
In a rented shop Khan sells his Naswar in Harbanspura. He said that he named his Naswar CPEC as it is a sign of progress.
"Whenever I go to a local vendor to sell my Naswar, people enquire about the name which gives me the opportunity to inform them about the project," he said.
Speaking with Geo News, a buyer said that though there are many other brands of Naswar available but he chooses CPEC Naswar because of its name.
"It's a Pakistani project which we believe is good for the country, we buy this Naswar because of its name."
Like a good entrepreneur Khan has shown his creative side as on the cover of the Naswar`s packet he has printed flags of China and Pakistan and a hand shake conveying the strong bond between the neighboring countries.